The patient with triple vessel disease underwent coronary artery bypass surgery 9 years ago. RCA was total occlusion. Bypass grafts were LITA-LAD, SV-Cx and SV-RCA. She has been free from angina for 9 years. However, angina recurred.
Coronary angiography showed a total occlusion of SV-RCA. Native RCA was also total occlusion with collateral flow from Circumflex.

Coronary angiography
Chronic total occlusion of RCA with calcification more than 9 years old, Collateral flow from circumflex.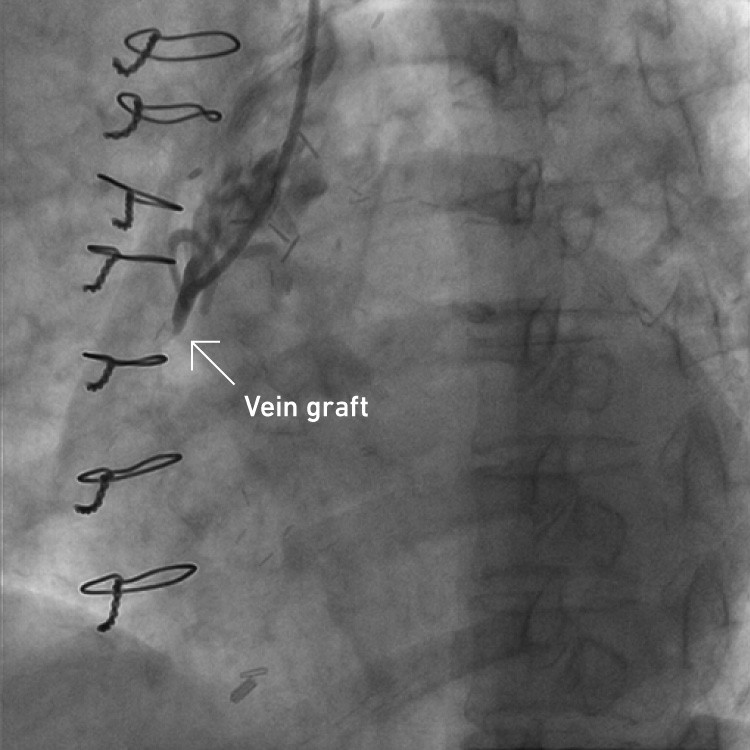 Total occlusion of SV-RCA

Retrograde approach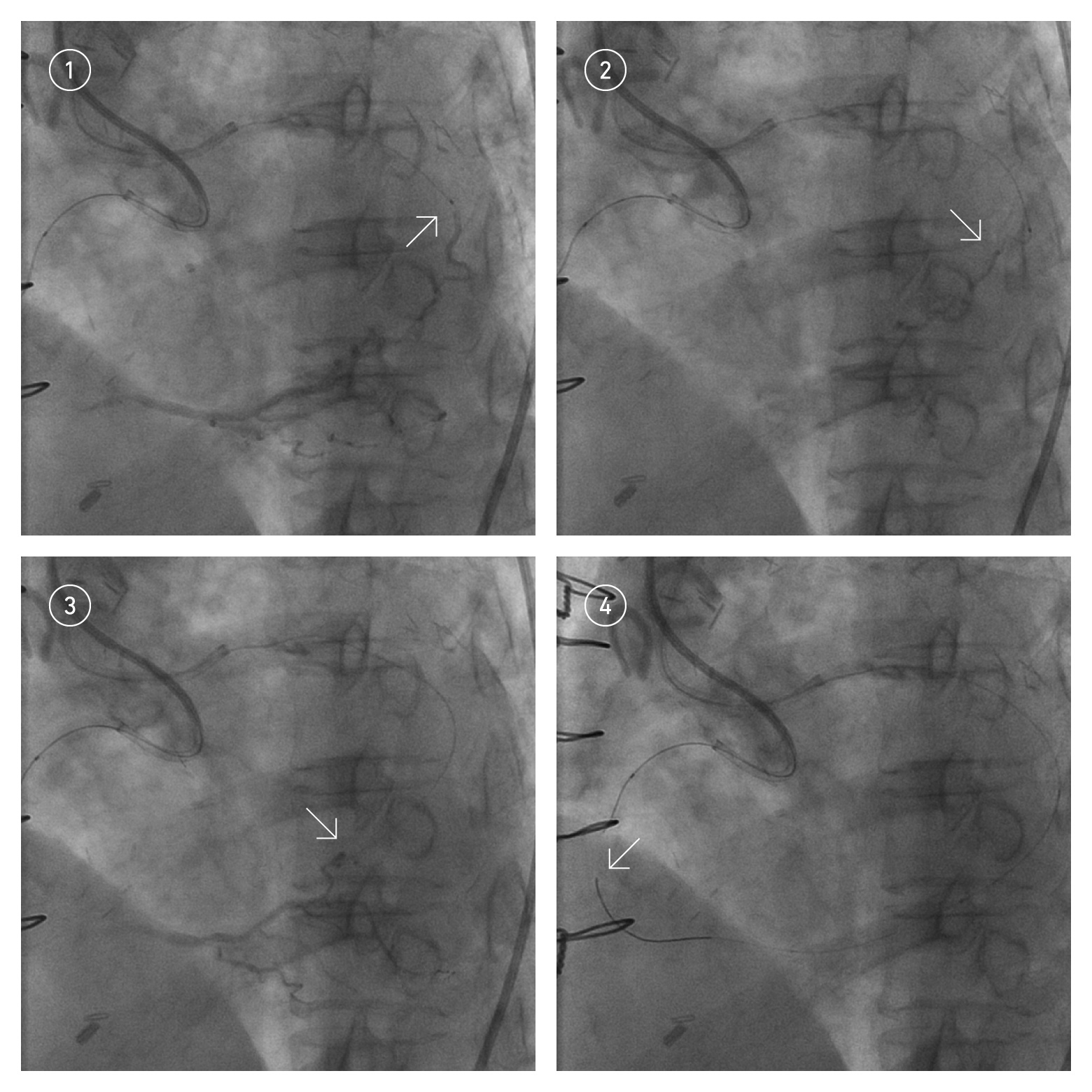 From circumflex, a Fielder FC wire with finecross MG 150cm were passed. The arrow indicates the distal tip of the retrograde guidewire.


Three stents were implanted.

Summary
CTO lesions more than 9 years old were successfully treated by retrograde approach. Two 6F Ikari L guiding catheters were used for left and right coronary arteries.
Power position of Ikari L can generate great backup force. It is possible to perform CTO PCI using 6Fr Ikari L.